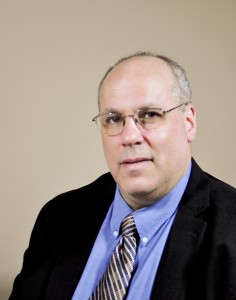 Dr. Nelson received his Psychology degree from the University of Pennsylvania, where he was also inducted into the Psi Chi Psychology Honor Society, and his Medical Degree from the University of Pittsburgh School of Medicine on a full scholarship from the U.S Air Force. He completed his internship and residency in Adult Psychiatry at The Albert Einstein – Long Island Jewish Medical Center/Hillside Hospital, where he trained in both psychoanalytic psychotherapy and psychopharmacology.
Dr. Nelson has been practicing psychiatry for more than 30 years and has been practicing in Marin County since 1999. He has been on the medical staff at Marin Health Medical Center since 2000 during which time he served as the Chair of the Psychiatry Department, Service Chief of Consultation and Emergency Psychiatry, and Medical Director of Outpatient Behavior Health Services. He currently maintains a general office practice in psychiatry, seeing individuals, couples, and families with a wide variety of problems. He specializes in patients with complex or treatment-resistant emotional and mental problems or disorders, often complicated by a history of trauma or difficulties in childhood and development. Much of his treatment approach is informed by his background and previous work experience.
Currently, Dr. Nelson is the Medical Director for La Cheim Behavioral Health Services in the East Bay, which he also helped found in 1996. He has been part of the medical staff and teaching faculty at San Francisco General Hospital. He helped establish the Brinton Psychiatric Homeless Project in San Francisco for the Psychiatric Foundation of Northern California, where he also served as Medical Director. He established free, sliding scale, and Medi-Cal based psychiatric services at Catholic Charities of San Francisco and Marin and has served as Consulting Psychiatrist to several Bay Area clinical settings, including Haight-Ashbury Free Clinics, Glide Memorial Church Medical Clinic, Saint Anthony's Medical Clinic, Mission Neighborhood Drop-In Center, Tenderloin Drop-In Center, and Caduceus Outreach Services. Dr. Nelson has also worked extensively in government programs, as a medical officer and as a civilian psychiatrist in the U.S. Air Force, in the VA Medical System, as Medical Director for the Sacramento County Jails, and with the City of Berkeley Mental Health Clinic.
Dr. Nelson has also been highly active in advocating for the rights and benefits of those with mental illness and to improve quality and access to necessary treatment services for psychiatric patients. He was the psychiatrist appointee to the California Mental Health Planning Council from 2010-2016, and a past president of the Northern California Psychiatric Society, where he continues to serve on the Government and Legislative Affairs Committee. He has served as Council Member and Chair of the Managed Care Committee for the California Psychiatric Association, where he has advocated for federal, state, and local policy change. Dr. Nelson is currently a Past Speaker of the Assembly of the American Psychiatric Association. In Marin, Dr. Nelson has presented educational talks for Marin NAMI and Community Institute for Psychotherapy, and is a founding member of the Board of Directors for the Post-Partum Services Center in Marin. Dr. Nelson has also presented talks regionally and nationally on homelessness and eliminating barriers and improving access to care for those with mental illness. In addition, he is currently developing a guide to assist patients and families in advocating to obtain mental health services.
SaveSave
SaveSave
SaveSave
SaveSave